It's simply amazing to me how time flies right by in a quick blink of an eye.
Feels like only yesterday when I was reminiscing on Facebook about my original 2007 Apprentice Program launch and how it was "nine years ago" – but now, yet another year has just past since THAT post, too!
This means that today, May 5, 2017, marks exactly 10 years since I launched the very 
Apprentice Program
that created the Internet superstars whose names appear in my Facebook post above, plus a whole lot more (May 12th will be the anniversary of when I launched wave two after the initial launch).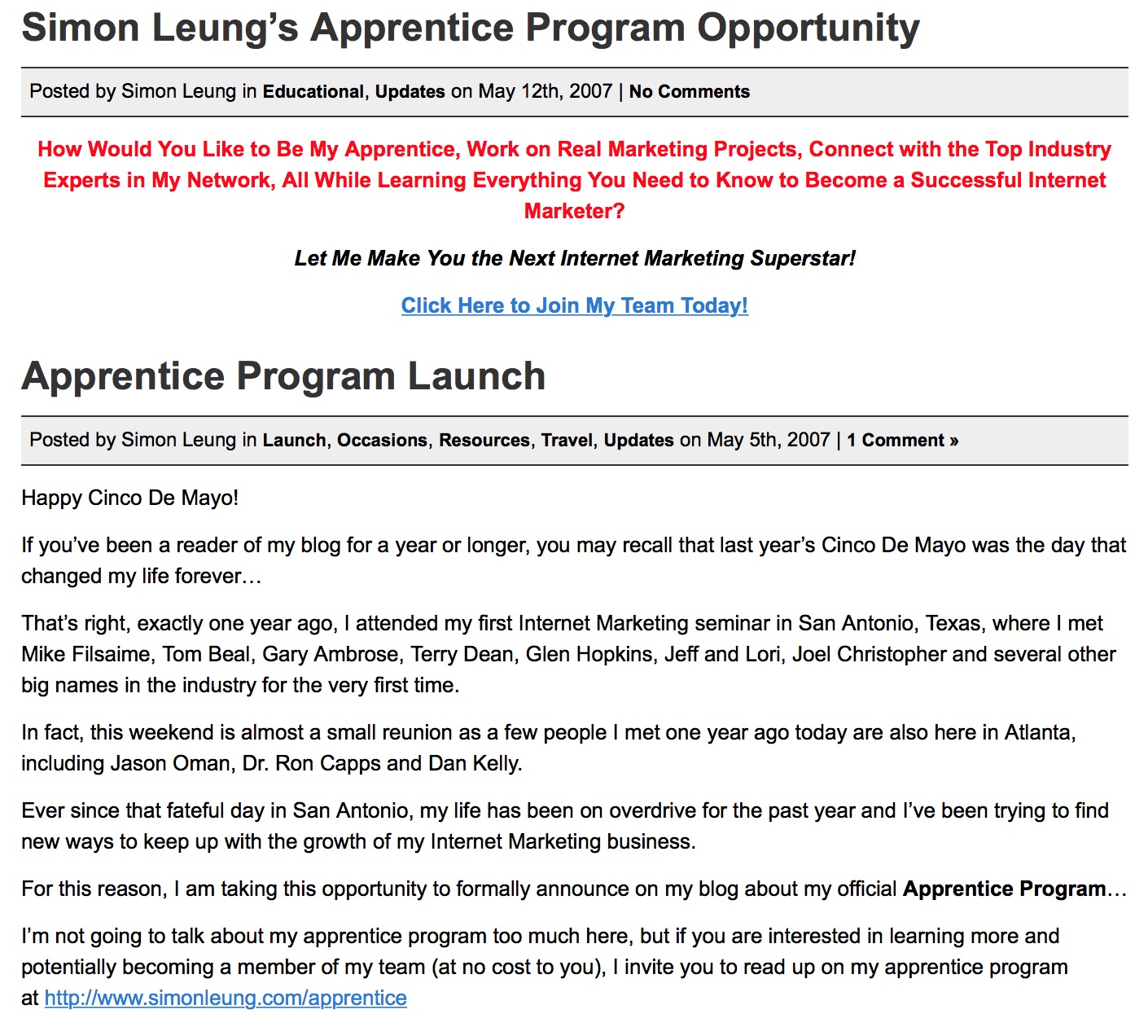 For the past several years, I had shifted focus on my online businesses while working on private home businesses, speaking at seminars and providing personal mentorship to my various team members.
However, as indicated in some of my recent social media and blog posts, my priorities have shifted once again as I began to realize how to weed out negativity in my life and direct my full attention to the best way of changing lives, making a difference and creating true success stories from those who prove themselves to deserve it.
While I've successfully helped many others within the past few years with various other business models, the fundamentals of not only what works, but proves to achieve maximum results, will always confirm to be the most effective.
Even last year, when I soft launched my 2016 Apprentice Program with dozens of video applicants, we ultimately had to take a step back from it because we had started off on the project with the wrong mindset and objective.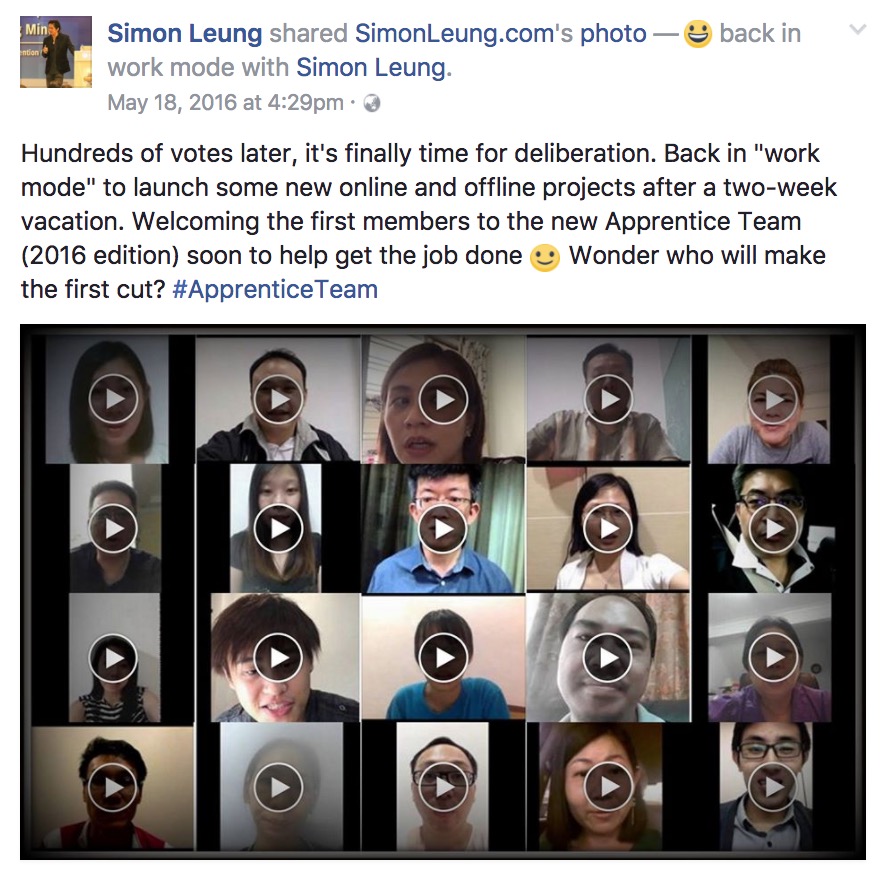 However, we're not going to make the same mistake twice.
That's why today, on the 10th anniversary of my original Apprentice Program launch, we are officially announcing my Apprentice Program 2.0 Launch.
This time around, we are going to do it the right way… the very same way that created those successful superstars 10 years ago, but with new and improved processes derived from an additional decade of experiences and lessons.
I've learned a lot more on what businesses can be successful… what types of people I should trust to pass on this power… and how to effectively turn anyone I want to be my next Internet Marketing superstar.
This happens to be the perfect timing because I have recently grown my new project base with some amazingly profitable new ventures – more than I can handle on my own, and ones that I would like to share with a handful of chosen ones.
We're talking about REAL online and global seminar projects… NOT simply fun and games, and definitely not for the faint of heart.
Not even my highest paid clients, previous business partners or members of my "Protege" Team or inner circles ever had access to this type of resources.
In fact, no one does… But if chosen to be in my new Apprentice Team, you will.
Ready to apply?
First – a word of warning.
Not all applicants are guaranteed to be accepted, and even if you are, there is also no guarantee that you will be a permanent member.
Over the past years, I've seen the dark side of humanity – the true greed and evilness that transform people into truly despicable monsters, and the fact of the matter is, we simply cannot keep around anyone whom we deem to have different visions, missions and morals as us.
Only the strong will be accepted. Only the loyal will endure. Only the ethical will survive.
Integrity is everything.
If you think you have what it takes, then it's time to proceed to the next step.
You are cordially invited to visit my official Apprentice Program 2.0 Details & Application Page, and if you still feel that this is for you after reading through the information, proceed to the application form and follow the instructions provided to answer all the interview questions.
I will personally be in touch with you to further discuss whether or not you are a good fit for our amazing new projects to help you become the next Internet Marketing superstar.
Click on the button below to visit the Apprentice Program 2.0 page, and I'll see you on the other side!
[button type="static" text="Join" color="red" size="Big" link="http://simonleung.com/apprentice/"]